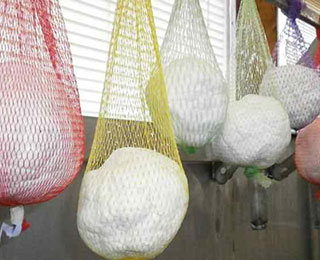 Our available cheeses are:
Chevre – either garlic, cracked black pepper, chili pepper, or plain
Asiago – nutty, raw milk aged
Farmhouse – smooth
Black Ash – amazingly smooth
Mozzarella – mild & light flavored
Queso fresco – creamy with salty edge
More information can be found here:
We began more than 15 years ago when our nannies were very generous with their milk and we sold their offspring and still were getting lots of milk. So Carey began experimenting. It has taken a good 10 years to become familiar with the basic aspects of cheesemaking, as there are so many variables that it is really true that it is as much art as science.
Then it became evident that Carey was onto something and she located various cheesemaking seminars. She has attended:
Washington State University Cheesemaking Seminar – March 2004
WSDA Cheese Seminar in Yakima – April 2005
Peter Dixon Cheesemaking Seminar – April 2006
In addition, visits to other cheesemakers were helpful: Le Fromagerie in Dayton, Quillisascutt in Rice, Ferdinand's in Pullman, and Beecher's in Seattle.
Carey was honored with a partial scholarship to the 2008 American Cheese Society national conference in Chicago.
The construction of the infrastructure began with the milking parlor.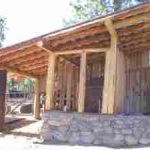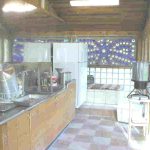 On June 2, 2006 we received our inspection visit from WSDA (Dept. of Agriculture, regional inspector). Thanks to having the checklists for milking parlor and processing room, we passed on the first review!
Enjoy all our seasonal specialties of Pine Stump Farms Farmstead Aged Goat Cheese! Contact us for more information and s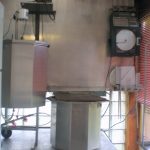 pecific details about the cheese varieties and their seasonal availability.                       Pasteurizer