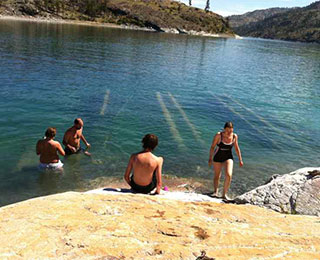 Whether you call it a weekend getaway, a rest & relaxation special, or a retreat, a 2 or 3 day stay at Pine Stump Ranch has a lot to offer. You have your choice of:
Horseback Rides
Swimming or Canoeing
Woods Hike
---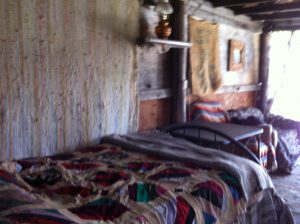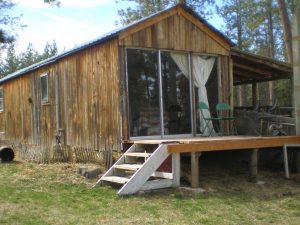 What does the Package Deal include?
2 nights accommodations (bunkhouse, RV parking, or tenting under the stars)
2 dinners – hors d'ouevres of artisan cheese & homemade bread with wine, entrée of farm-raised produce and your choice of free-range chicken, pasture-raised beef or braised goat and dessert
2 breakfasts – coffee/tea/or juice, home fried potatoes and organic eggs
Excursion of your choice – see above
---
Pretty Great Deal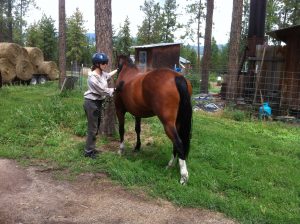 All you have to do is get here and relax. We're 5 hours from Seattle, 3 hours from Spokane, 2 hours north of Wenatchee on Highway 97, and 15 minutes east of Omak off Highway 155. Contact us at pinestmp@hotmail.com to inquire about your personal outing March through October are generally the most eventful… unless you enjoy cross-country skiing, snow shoeing, and winter hikes, then the winter months would interest you, as we have a couple feet of snow each winter for 2-3 months.
We look forward to helping you plan one of the most relaxing and invigorating trips off the beaten path you've ever experienced!