Beef
Here are some content cows that will make happy meat – animals allowed to graze open pastures. Our cows are not finished with grain. They are harvested right on the farm, so there is no transport stress or weight loss. We also have the processed carcass hung for a couple weeks, which makes the meat tender without grain. We sell by quarter, half or whole.
Goat
Our goats provide us with many products: milk, which we also make into cheese, meat and hides. We sell the young goats primarily "on the hoof" so that people can use the goats for weed eaters, rodeos, companion animals, or harvest them for meat. We also sell trained milking nannies and a variety of both boy and girl babies.
Chicken
Our chickens are raised in rotational pasture pens, allowing them access to the freshest greens and earthen bugs possible. We harvest them at between 8 and 12 weeks of age, averaging 3 –4 pound carcasses. Our harvest days are in June and July, so plan ahead and let us know so we can be sure to reserve your ranch raised chickens.
Mobile Meat Processing
Slow Food Okanogan, together with Pine Stump Farms, are sponsoring in our County the solution to getting quality, local chickens, turkeys or rabbits. This Unit is WSDA (Washington State Department of Agriculture) inspected and approved for commercial sale of the designated species within the state of Washington, including to restaurants and stores.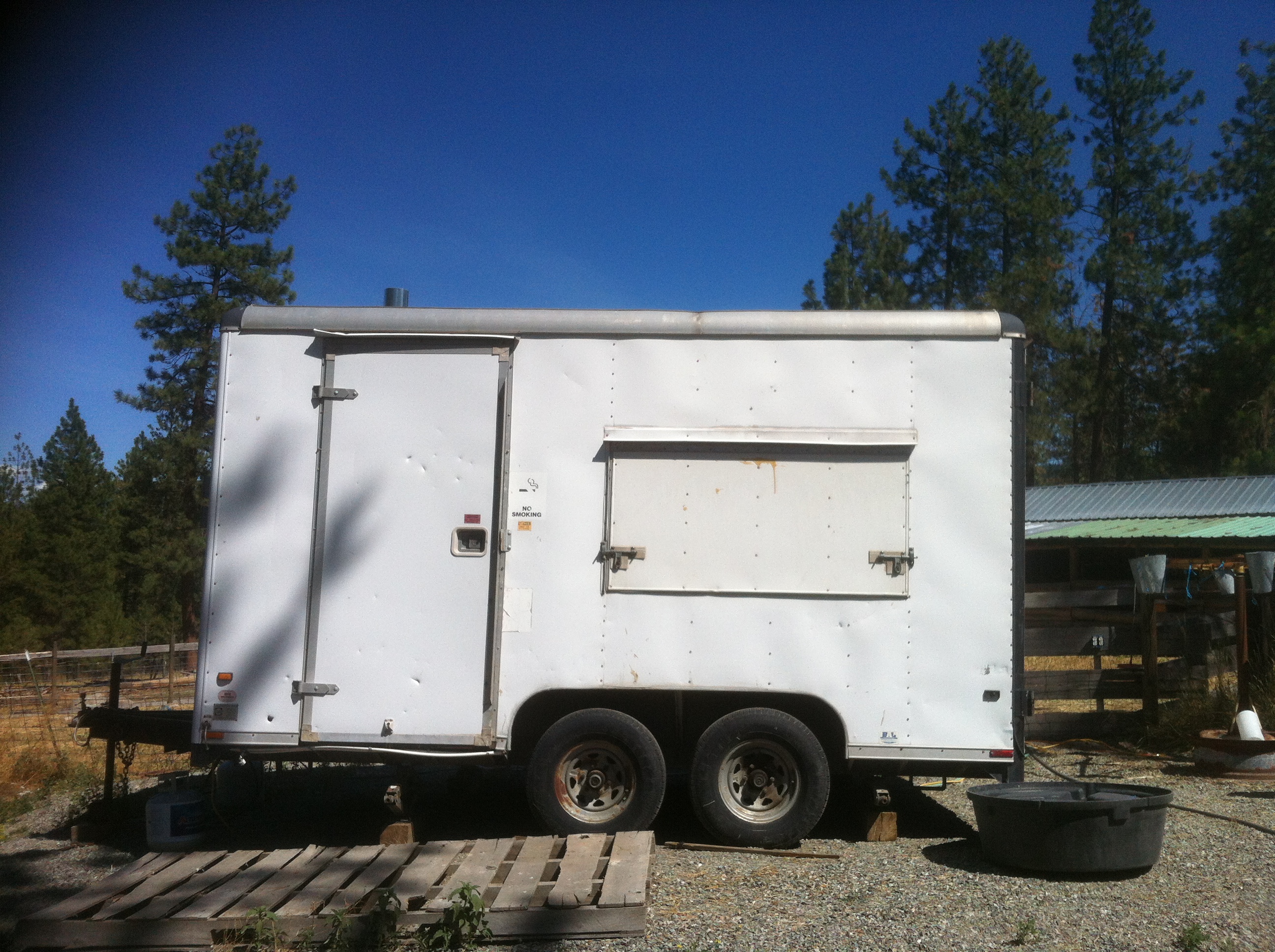 Unit available for day rental at $150. Damage deposit of $200. One can also rent the unit with a crew at the home location on Pine Stump Farm up Haley Creek Road for $5/bird/chicken, dates subject to scheduling sufficient numbers and grouping.